11 June 2012
Tasty Wine Labels
Posted by: Lisa Chen
For me, as well as many others, the Internet is an endless space where I can become distracted for hours on end. My recent visual explorations have been through the world of packaging design. Being a person that thinks two dimensionally, the actual construction of the various pieces often baffles me. Wine label design has been one of my favorite categories to browse because I can't imagine there are too many complications with the construction of these labels. Plus, what designer is not guilty of selecting a wine based purely on the aesthetic of the label?
Here's a round-up of some of my recent favorites.
Plural Wines: A lovely use of an element that is essential to every designer as a means of creating a categorizing system for wines.


Mayrah Wine: This packaging makes great use of the entire bottle and would certainly lure me in if I saw this in a store.
Alternative Organic Wine: Not only is this wine organic, but all the packaging is organic as well from the paper to the twine to the inks used for printing.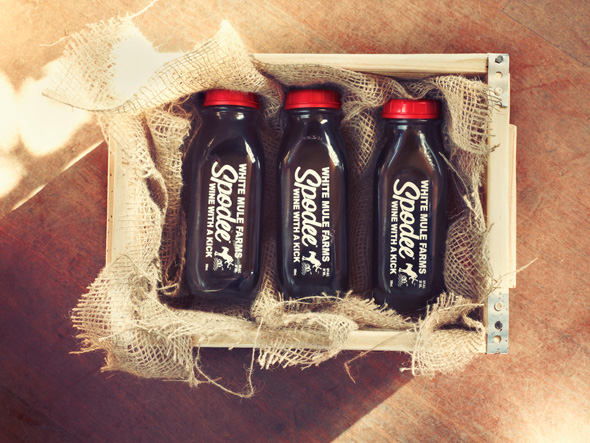 Spodee: The use of a milk bottle certainly brings a whole new element to the design and fits perfectly given the history of Spodee (visit their website to find out more).
Honey Moon: A promotional wine to be sent out the first day of summer
Silhouette Wine: A simple and elegant design that gets the message across.
Two Hoots Wine: Despite how much they've been overused lately, owls still never fail to entice me.
Wines of the World: A quirky idea that's the perfect transition to my final finding.


Corkers: Lastly, not a wine label but an adorable and perfect pairing for wine that could definitely keep me entertained for quite some time should I ever get my hands on this.

And so, this ends a peek into what I spend my time doing outside of Q. In my short time here thus far, I've had the chance to dabble in all sorts of things and I'm looking forward to the rest of my summer here. Also, if you're interested in looking at more packaging design, the dieline is an awesome blog to check out!

Lisa is currently a graphic design intern at Q and a recent graduate of the University of Michigan.
---